How do you pronounce Nudibranch?
How do you pronounce 'Nudibranch'? The question that even the wisest of sea slug enthusiasts struggle with! Most people seem to agree that the first part "nudi" is pronounced as "new-dee". This has led to their popular nickname 'nudi', by which they are commonly referred to. The tricky part arises from...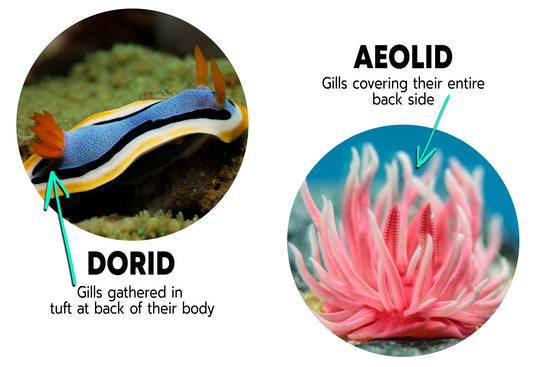 What is a Nudibranch?
Nudibranch (NEW-dih-bronk) comes from their scientific name Nudibranchia, derived from the Latin word nudus meaning "naked" and the Greek word brankhia meaning "gill." This refers to their exposed gills which are located in a beautiful plume on their behind or sprout out across the back of their body. Nudibranchs are divided into two groups, dorids...
Want to be Spotlighted? Or know an Underwater Photographer that loves Nudibranchs? Message me!
Subscribe to my newsletter and never miss an update!