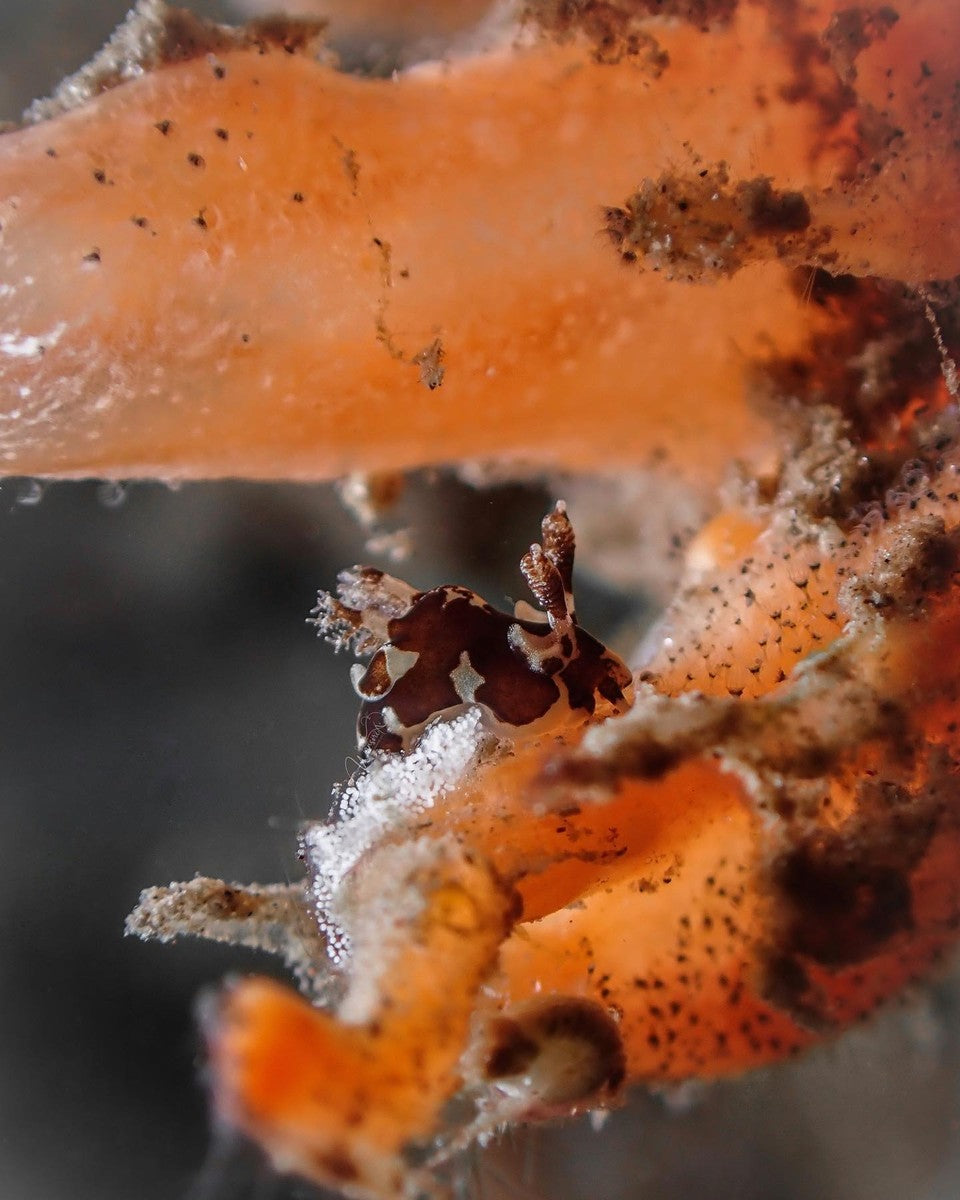 Below are answers to my Trivia Tuesday posts! Comment on FB or Instagram with the correct answer for a chance to win a sticker!
#trivia | #triviatuesday | #nudibranch | #ilovenudis
...................................................................................................
What age group does this Marionia blainvillea belong to? How can you tell? 

 @focusmacromicro⁠ 
La Herradura, Andalucia, Spain⁠
ANSWER:
Juvenile! They are white and as they grow, they turn orange. 
This is a beautiful Nembrotha chamberlaini - list what they eat! 📸 @isa.photographie.sea⁠📍Anilao, Batangas, Philippines⁠
ANSWER: 
This species feeds on ascidians and tunicates such as sea squirts, Rhopalaea and 
Clavelina ascidians.
Tuesday, February 21st 2023
Name the species! 📸 @steunderwater⁠ 📍 Sunshine Coast, Queensland⁠
ANSWER: 
Tyrannodoris luteolineata
Tuesday, January 3rd 2023
Name the species! 
📸 @joanna_underwater⁠ 📍 Tiger Reef, Dahab, South Sinai, Egypt⁠
ANSWER:Dermatobranchus tuberculatus
Tuesday, December 13th 2022
Name the species! 📸 @chilangortena⁠📍Cabo Pulmo National Park⁠
ANSWER: Felimare californiensis
Tuesday, December 6th 2022
This is a McDonald's Dorid (Limacia mcdonaldi) - they are often confused with the Cockrell's Dorid (Limacia cockerelli), do you know how to distinguish the two?
⁠ 📸 @kassi_sea⁠ 📍 Corona del Mar, Newport Beach, CA⁠ ⁠
ANSWER: The orange dotted line down the middle of the back is apparent on McDonald's Doris only!
Tuesday, November 29th 2022
These are actually 2 different species of Nudibranch - do you know how to tell the difference? 
📸 @hannah_underwater
ANSWER: Monterey Sea Lemon (Doris montereyensis) is on the left - it has yellow gills and dark pigment is on top of the tubercles. Sea Lemon (Peltodoris nobilis) is on the right - it has white gills and the dark pigments are on the dorsum underneath the tubercles.
Tuesday, November 7th 2022
Name the species - 📸 @un_wansiri⁠
Your Email Address Will Not Be Published. Required Fields Are Marked *
Subscribe to my newsletter and emails and never miss an update!