Top Nudibranch Photos from September 2023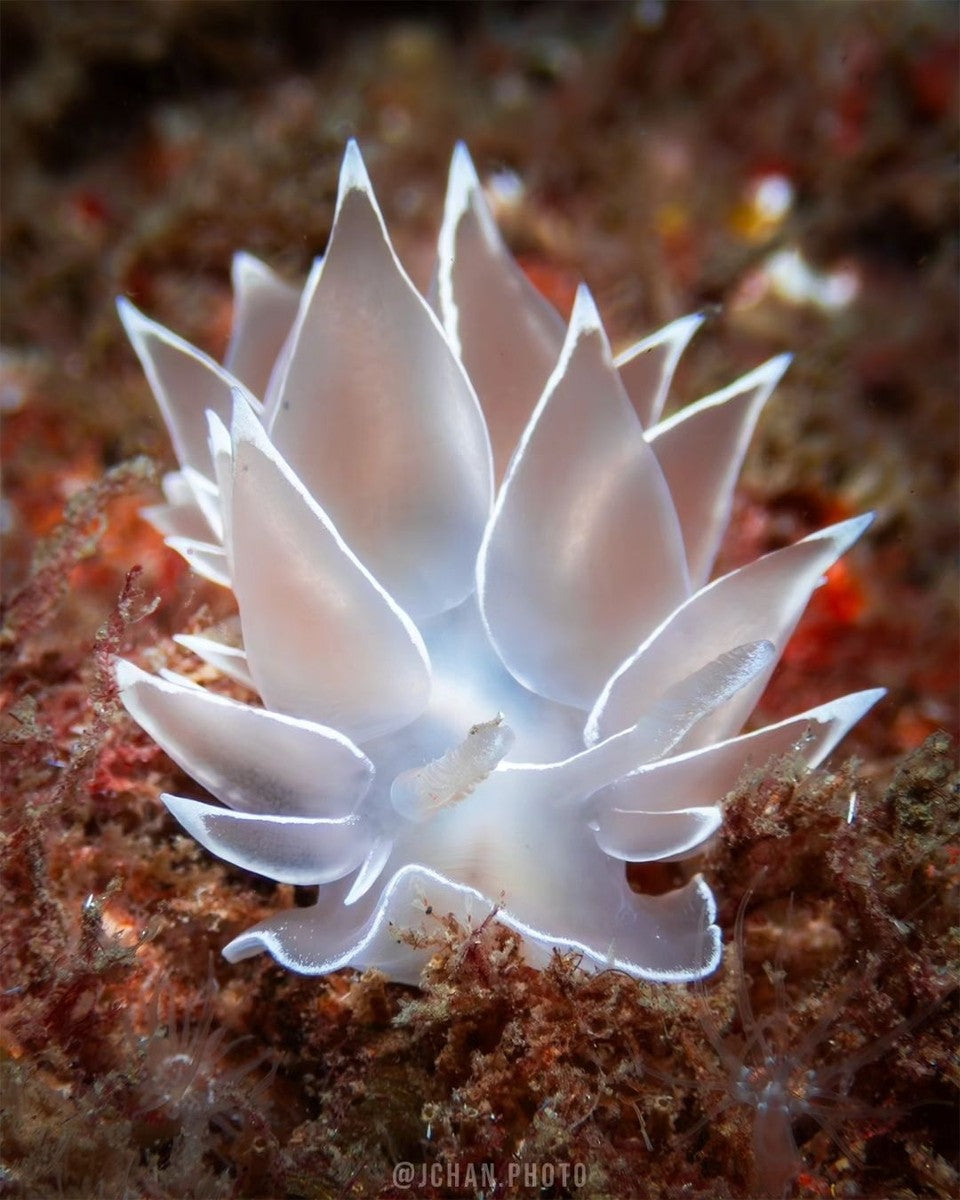 Almost every day, I share Nudibranch and Sea Slug photos from tags I get around the world. Below are the most liked photos of September 2023. Be sure to follow me on Instagram here to see the daily posts!
What is a Nudibranch anyways? They are colorful Sea Slugs found all over the world in beautiful varying colors, sizes and shapes. About 3,000 different species have been identified and more are discovered every year. Nudibranchs capture the wonder and beauty of the ocean - help me teach the world about them!
White-lined Dirona (Dirona albolineata)⁠ 📸 @jchan.photo⁠ 📍Whytecliff Park, BC⁠
"Yesterday the vis at Whytecliff was amazing! Easy 15 metres at all depths 😱 ⁠ Only found a handful of macro subjects, but finally managed to snap a decent shot of a White-lined Dirona! I usually find them tucked face first into walls and algae, so it was nice to capture the rhinophores this time. There was a cluster of five nudis all on the same rock, with many egg ribbons all around!"⁠
Bloody Glossodoris (Ardeadoris cruenta)⁠ 📸 @yoshida_ikumi⁠
Fun Fact: This species was described from Osprey Island, Great Barrier Reef, Australia, in the tropical Western Pacific Ocean. It has also been recorded from the Philippines, the Lembeh Strait in northern Sulawesi, East Timor and the Solomon Islands. This species of nudibranch is not common.⁠ ⁠ 
Kuni's Nudibranch (Goniobranchus kuniei)⁠ 📸 @oscarmontferrer⁠ 📍 Komodo National Park⁠
Fun Fact: This species was described from New Caledonia. It is known from the western Pacific Ocean and eastern Indian Ocean from Fiji, Marshall Islands, Australia, Papua New Guinea, Indonesia, Malaysia, Philippines, and the Taiwan. This species likes waters that are between 21 and 26 degrees Celsius and is often found between 5 and 40 meters.⁠
Eubranchus ocellatus⁠ 📸 @sera.brownn⁠ 📍 Tulamben Bali⁠
"Butterfly of the sea 🦋 ⁠ Caught this Eubranchus ocellatus on the move, gliding over rocks and rubble like a beautiful sea butterfly. If you look closely you can see the orange-brown ducts of the digestive gland within its translucent cerata."⁠ ⁠
Caloria quatrefagesi⁠ 📸 @jc.sub⁠ 📍 Cala el Racó, Spain⁠
Fun Fact: Caloria elegans is morphologically very similar to Caloria quatrefagesi. Caloria quatrefagesi was considered as a synonym of Caloria elegans, but a combination of DNA evidence and morphological comparison resulted in them being recognised as separate valid species. The species was transferred to the genus Caloria in 2021. The typical adult size of this species is 15 mm.⁠ 
Are you an underwater photographer? Be sure to tag me in your Nudibranch and Sea Slug Photos and video! I'd love to share them with the Nudi Colony!
Your Email Address Will Not Be Published. Required Fields Are Marked *
Subscribe to my newsletter and emails and never miss an update!