Photographer Spotlight - Bella Zandoná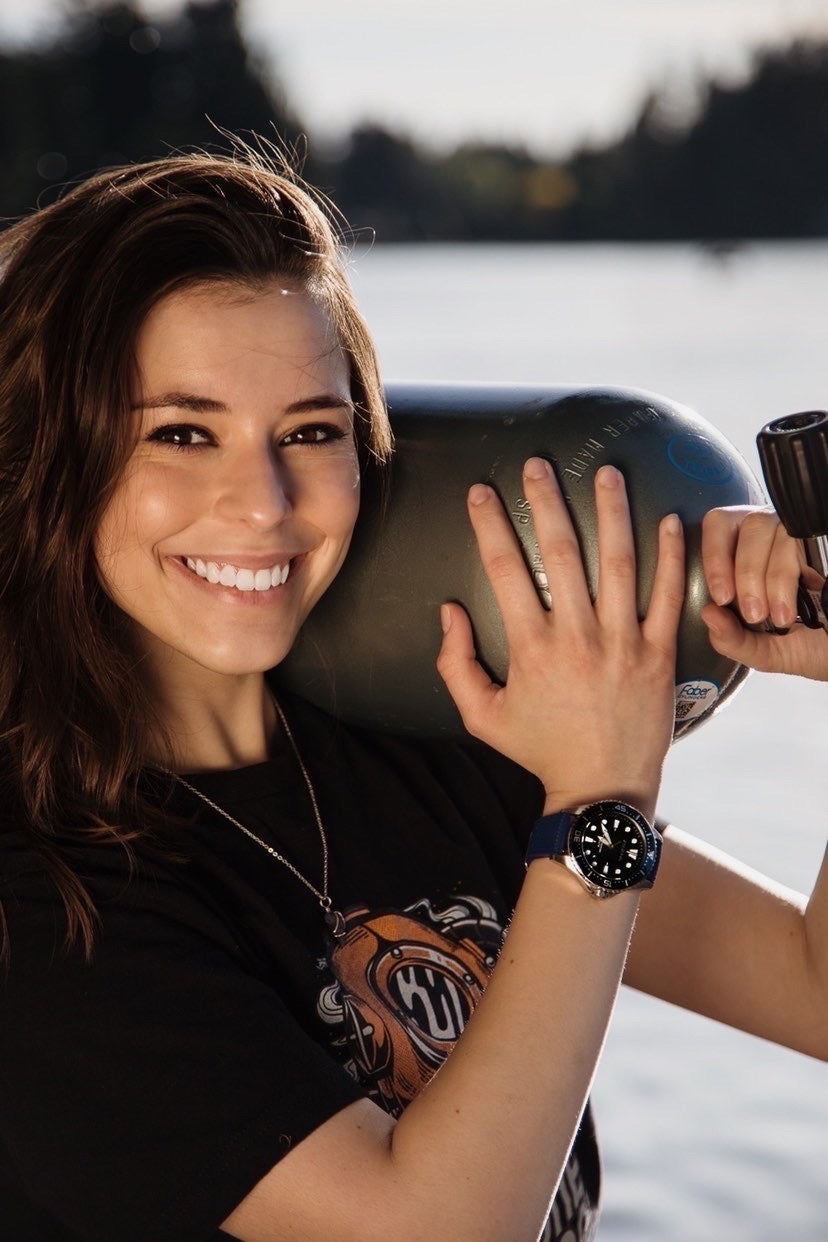 I am excited to introduce my December Underwater Photographer - Bella Zandoná. She is currently attending the University of Oregon for Marine Biology and dives all over the Pacific Northwest. 
You can find her on instagram and TikTok at @divingwithbella 
❤️ 
Keep reading to find out more about Bella and her journey with Underwater Photography!
Hi everyone, my name is Bella! I am a marine biology student at the University of Oregon and an underwater photographer. I was born in Sao Paulo, Brazil and moved to the USA when I was a kid and lived in Seattle, Washington until moving to college. I've been obsessed with the ocean ever since I was little, being a marine biologist was my absolute dream job ever since I was in first grade! I'm now working really hard towards that dream, studying my passion at college and living the dream, and diving in whenever I get a chance.
I knew my path in marine biology would lead me to getting a scuba certification, so I figured "let me plan ahead" and got my first certification in Seattle in 2018. Now, it has completely taken over my life (in the best way possible of course). I wanted to be able to share the ocean world with those who might not be able to see it first hand, so I started sharing photos of what I'd see underwater. A lot of people who live in the Seattle area don't even know what lives in the ocean surrounding the region.
Diving in cold water of this region bears a lot of challenges. For me, it was crucial to get and learn how to dive wearing a drysuit, and I could not dive in these waters without my drysuit! My current camera set up is an Olympus TG-6 with two 4200 lumen video lights from Big Blue Dive Lights. I also carry a GoPro for wider video shots.
My favorite nudibranch is the white-lined dirona, they can be found in the waters of the Pacific Northwest! They seriously stand out in the dark water we have here. They look like beautiful glowing white angels.
I absolutely love diving in Seattle and the Pacific Northwest in general, it is one of my most favorite places to dive. Seattle is on the Puget Sound, a sound of the Pacific Northwest region in the US, and it offers several shore dive sites very near by, making it super easy to load the car and go for a dive at short notice. There is a catch though. Imagine those colorful reefs full of colorful fish that you see in social media posts or that episode of National Geographic, well, it is nothing like that over here. The water is freezing cold, the visibility underwater limited, and the marine life not as abundant and colorful as in warm waters elsewhere. I joke that diving around here builds character! But it is still my home diving and I love to spend time with Giant Pacific Octopuses, Wolf Eels, and my beloved nudibranch. Outside the Pacific Northwest, Bonaire and Cozumel are my other favorites! My scuba-traveling bucket list is long… very long. It includes places like Alaska, Egypt, Raja Ampat, Australia… I could sit here and type names of places for a long time!
The biggest tip I have for other underwater photographers or people who want to get into underwater photography, is don't be afraid to experiment. Play around with lighting, with settings, with locations, angles, anything you can think of! It is so fun to not only discover what your camera set-up is capable of, but also where your imagination can lead you!
Your Email Address Will Not Be Published. Required Fields Are Marked *
Subscribe to my newsletter and emails and never miss an update!